Services
Log replacement is the act of replacing rotten logs with new, sound logs.  This is a labor intensive process that involves the use of various types of saws, planners, grinders and hand tools. Fortunately, most homes do not need such a service.  However, if yours is one of them, we have the tools and knowledge to get the job done.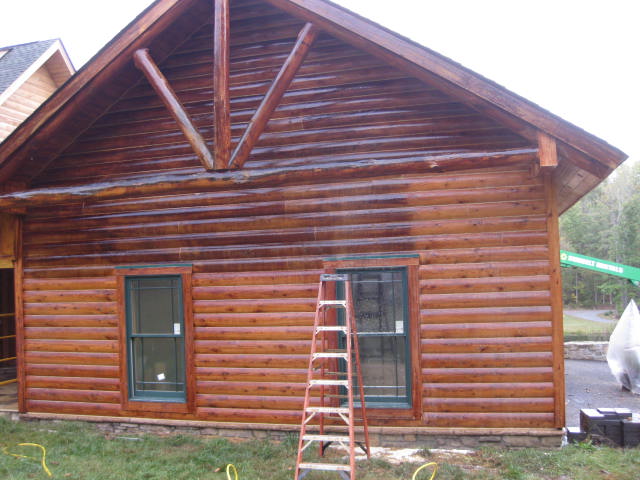 Chemical stripping is a wet method used to remove old finishes.  A chemical stripper is applied to the house which softens the extisting stain.  A power washer is then used to remove the softened stain.  The stripper that we prefer to use is S-100 from Perma-Chink.  S-100 is both non-caustic and biodegradable making it safe for our workers and the enviornment.
Media blasting is a dry method that removes the existing finish down to bare wood. We can take a home that has been neglected for years and give it an almost new appearance.  In the past we used ground up corn cob, hence the term "cob blasting".  Sometime around 2008,  disadvantages with the cob became known.  In response, most in the industry, including ourselves, began using crushed glass in place of the cob. Media blasting requires a lot of skill and specialized equipment to be done right. This is one process that should be left to the professionals.
Media blasting will change the texture of the wood. The degree of texturing depends on the species of wood and toughness of finish being removed. Some stain manufacturers recommend media blasting as the preferred method to prepare the logs for their stains since it opens up the pores of the wood and allows for better penetration. Once the whole house is blasted and stained, most people will assume that is how the logs were meant to look. One huge advantage to media blasting is that it creates an excellent opportunity to treat your logs with borates. Once the logs have been stained, it is too late to apply borate treatments. Another advantage to media blasting is that no water is used, so stain can be applied immediately after.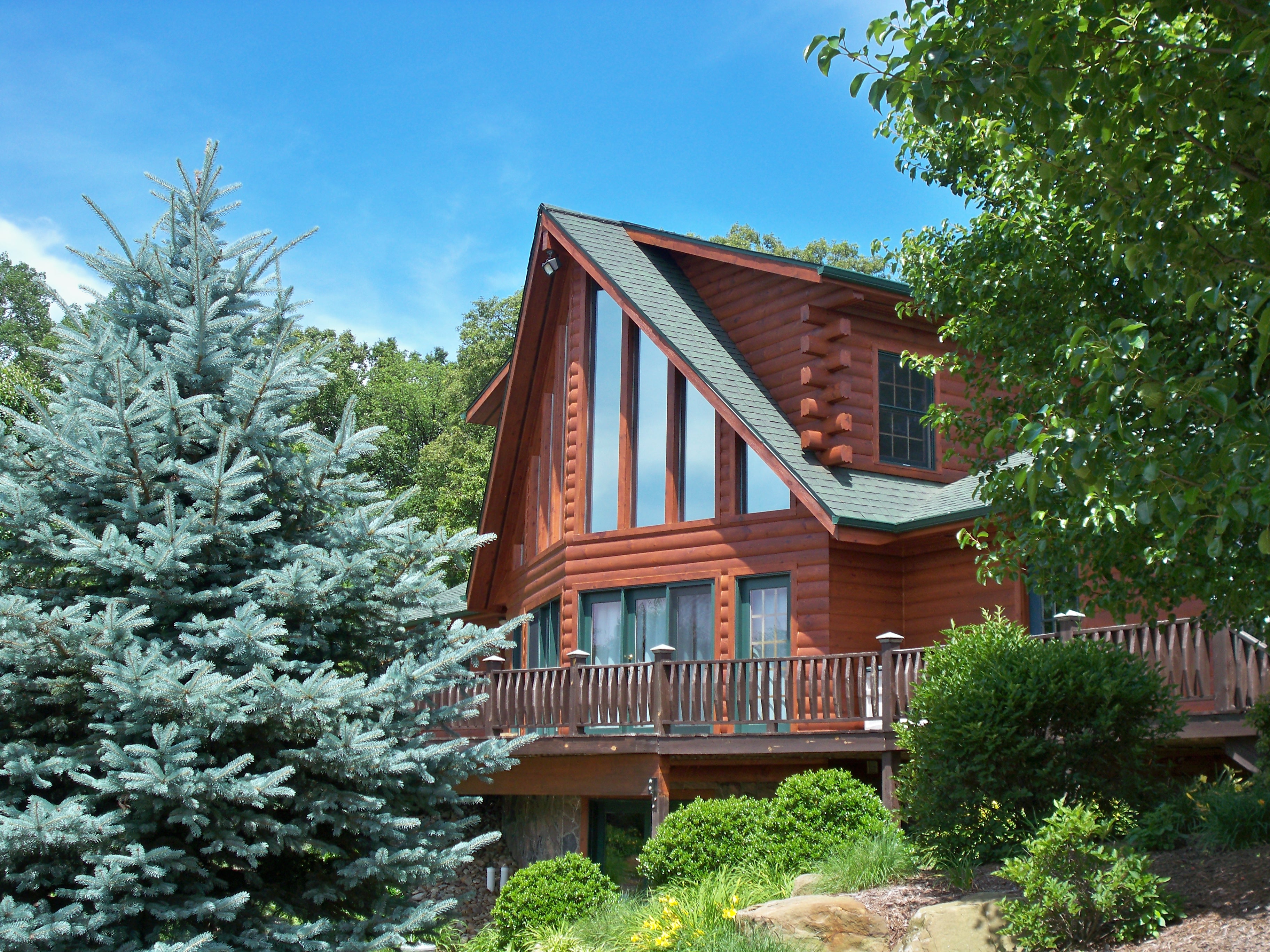 Stain is your home's first defense against the weather, not to mention that it also adds beauty.  We have experience applying stains from numerous manufactorers.  Applying the stain takes some skill and attention to detail.  You want an even distribution over the entire house.  Runs and lap marks are two blemishes that you want to avoid.  We try to closely follow each manufactorer's recommendations for both the preparation and application. Most stains are applied with an airless sprayer and vigorous back brushing.
Caulk and chink are used to seal the gaps between logs, doors, windows and corners.  Generally, caulk is used for lines which are less than an inch in width while chinking is for widths of an inch and over.  Typically, caulk is designed to blend in with the finish where chinking is designed to stand out and accentuate it.
In the past we used to perform a full "energy audit" on any type of home.  We would test many different components of the house as well as analyze items such as appliances, heat pumps, lighting, faucets and so forth.  This would take all day and was relatively expensive.  We have since tailored our "energy audit" to log home owners.  The biggest complaints we hear from our log home customers have to do with drafts, insects (stink bugs, lady bugs and wasps) excessive dust and noise.  The blower door test with thermal imaging is, in our opinion the best way to pinpoint the origins of these problems.  If you are experiencing any of the above problems, give us a call and we will be happy to explain the process.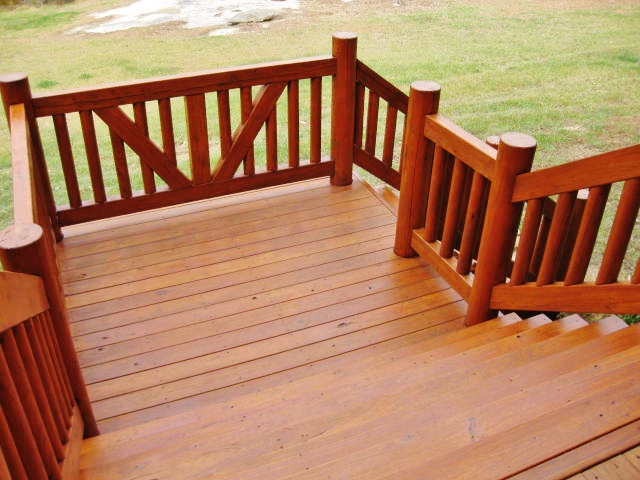 Borate Treatment and More
Borates are applied to bare wood to help fight against rot, fungi and insects that "eat" wood.  This is a step that should never be overlooked.
Log Home Artisan, Inc. offers many other services on a case by case basis.  We repair decks, stain decks, install replacement windows and wrap facia and rake boards in metal.  We can power wash other items such as driveways and fences.  Our blasting pot handles many different medias such as crushed glass, walnut shells and soda. This allows us to blast other items such as wrought iron and lawn furniture.  If you have any needs not listed here, feel free to give us a call.  If we are unable to help you, chances are, we know someone who will.